Do you want to start hiking, but are scared that you're going to:


get lost in the woods, never to be found again
choose the wrong hike and die of exhaustion since you're not in good enough shape to hike
encounter dangerous wildlife that has much bigger teeth than you do
disappoint yourself that you can't even finish a hike that everyone else says is "super easy"
have to hike alone (yikes!) since none of your peeps are into hiking
not even start because you have no clue where to begin (hint: you're in the right place)


Stick around. I'm about to wave my magic hiking pole to show you how to overcome these fears and hit the trails with confidence!
In "Hiking for Beginners" You'll Gain the Confidence To:


✅ Prepare For Your Hike
how to find the best hikes near you
how to choose the right hike for your fitness level
how to find a hiking buddy
and much more


✅ Know What To Do During Your Hike
what to eat when hiking
what to do it your hike becomes too difficult
what to do if you run into a bear


✅ Know What Actions to Take After Your Hike
why you should keep a hiking logbook
how to reduce muscle soreness
✅ FREE BONUS COURSE: Hiking Gear
what gear is essential and what is optional
what to look for when choosing a backpack
my #1 tip for choosing hiking boots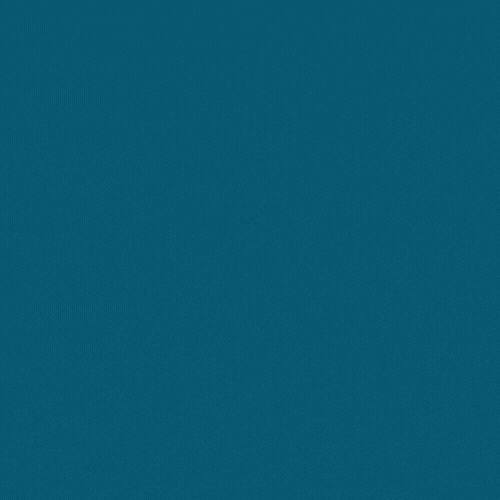 1) Do the workshop anytime.


2)You'll get unlimited lifetime access and access to the updates as long as it's available so that you can review it at any time.


3) Start hiking with confidence so that you can relax and enjoy the trails. You've got this!


MEET YOUR INSTRUCTOR
Hi, I'm Laurel
I love hiking and am passionate about getting more people out hitting the trails with confidence. But I also know how afraid many people are and how confusing it is when you're starting out. 
That's why I compiled my 25+ years of hiking experience and created this hiking for beginners course. Hiking has changed my life and I want to get YOU out on the trail to experience its benefits.
Growing up in the foothills of the Canadian Rocky Mountains I've always had hiking at my doorstep and have done hundreds of hikes there. I currently live in Munich, Germany and hike in the Alps almost every weekend.
In addition to weekly day hikes, I also do long-distance treks which has lead me to hike in Italy, France, Switzerland, Spain, Ireland, Scotland, Nepal and Jordan.
Through my love of adventure travel, I've also done day hikes in the U.S. Kyrgyzstan, Kazakstan, South Africa, Rwanda, Madagascar and many other destinations. I don't say this to brag, but to point out that I've hiked in many different types of places and know what I'm talking about.
And I've also been trained on hiking in bear country by Parks Canada as part of a volunteer project collecting grizzly bear hair DNA for research purposes. 
All of this is to say, that you're in good hands and I can't wait to help you hit the trail with confidence.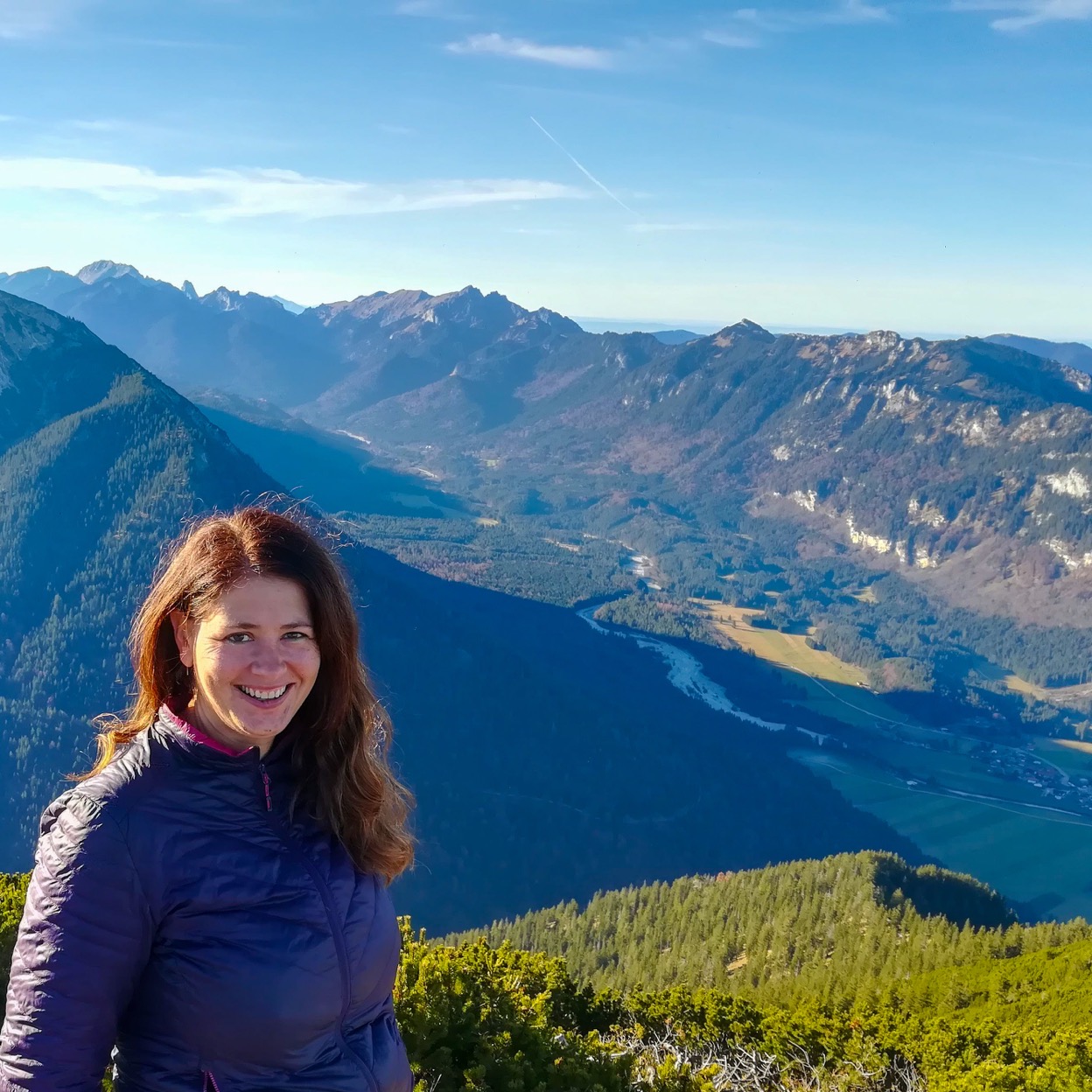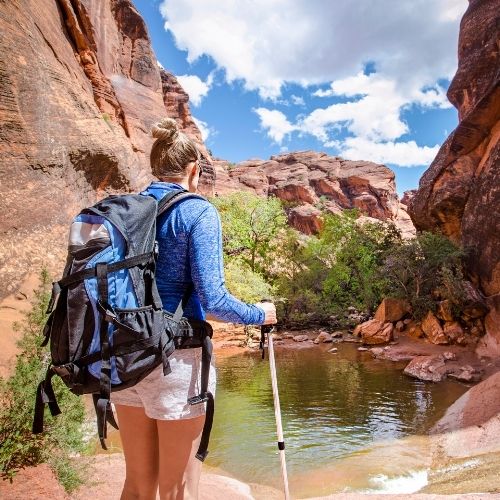 ✅ Hiking for Beginners Complete Course including specific easy to follow examples of how to find hikes (value $149)


✅ BONUS 1: Complete Guide to Day Hiking Gear Course (value $47, available Sept 25th)


✅ BONUS 2: Access to an Invite-Only Live Training in Oct (value $197)


✅ RISK-FREE: 30-Day Money-Back Guarantee
TOTAL VALUE: $393

FAQs
1) What's the format of the workshop?
The content is online in video format. You can do it anytime that's convenient for you.
2) I haven't hiked before. Is this course for me?
Absolutely! This course is designed for people who haven't hiked much or at all. You'll get the confidence you need from this course to hit the trails.
3) How long does the workshop take?
It takes 90 minutes to go through the course + the time for the hiking gear course (available Sept 25th). I know you're busy, and want to get out and hit the trails, so it's designed to be quick.
4) When does the workshop start and finish?
You can start it anytime. It's designed to be done at your own pace, according to your schedule. You'll have lifetime access to the course as long as it's available including any updates that we make to it.
5) Do you have a money-back guarantee?
Yes, if for any reason you're not satisfied with the course, we offer a 30-day money-back guarantee.