Here's a crazy question for you:


What if you could bottle up that rare blend of relaxation and confidence you feel after hiking to the top of a mountain?


And make it last all week?


Stick around. I'm about to show you how.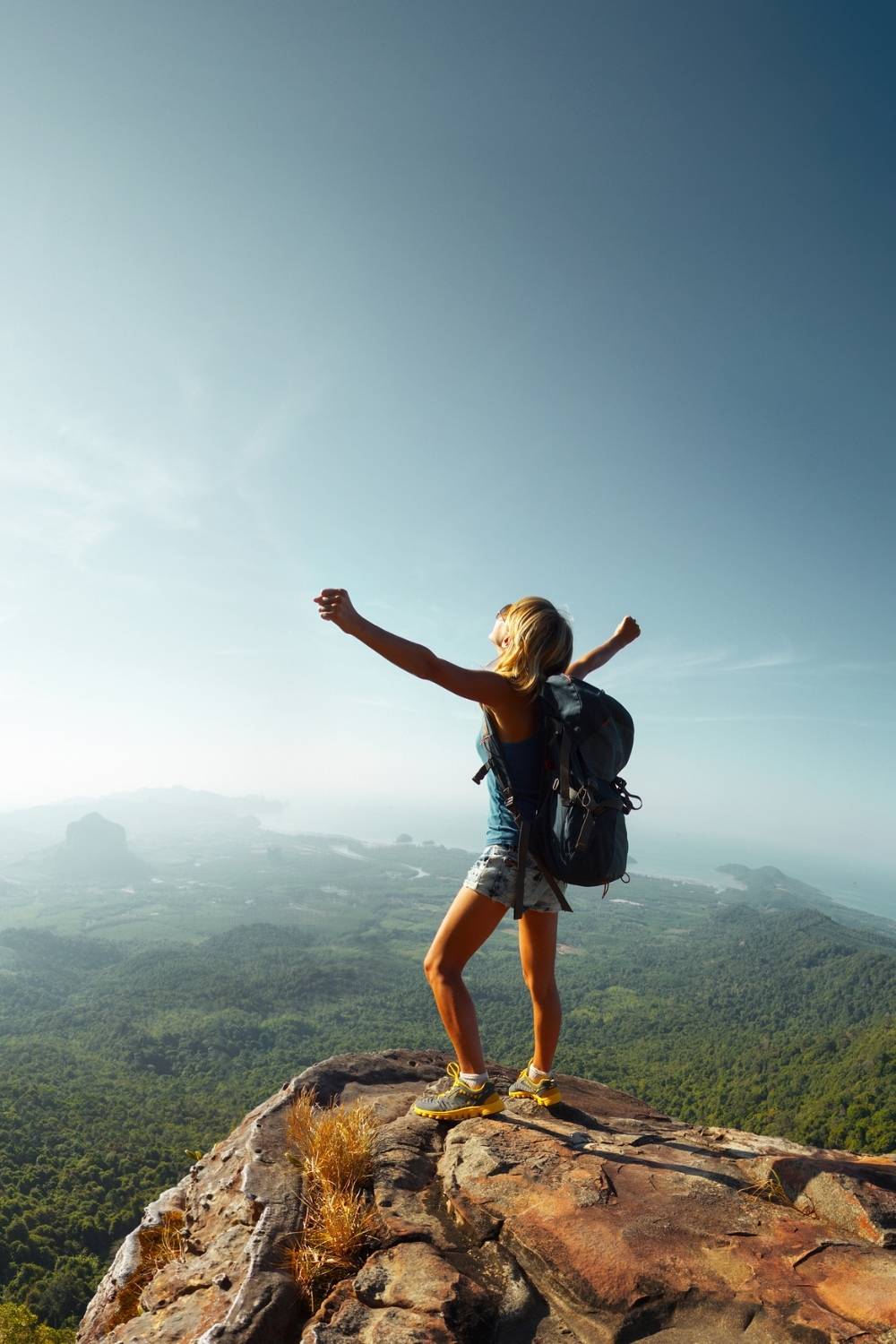 "The Mountains to Mindfulness Method" Teaches You How To:
✅ Reduce worrying and deal with stress


✅ Feel calmer in 1 minute


✅ Avoid a common trigger that's making you more anxious


✅ Deal with debilitating "What if" thoughts


✅ Feel calmer regardless of what's happening around you


✅ Cope when you don't get the job/guy/gal you wanted
The Mountains to Mindfulness Method (MMM) empowers you with on and off the mountain self-reflection exercises that take you from stressed out to cool as a cucumber.


So how does it work?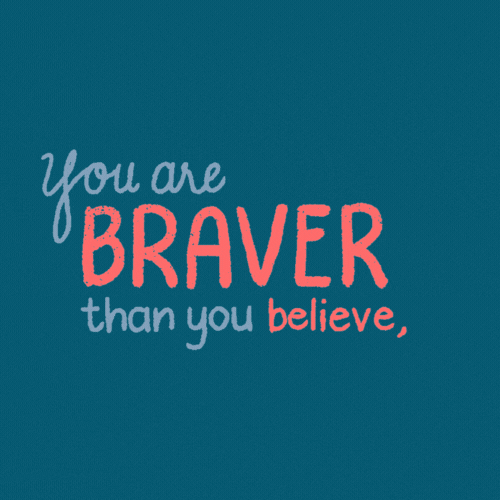 1) Do the 90-minute workshop anytime (available after March 19th).


2) On each hike do the self-reflection exercise given in the workshop.


3) Do the self-reflection exercises off the mountain.


4) Repeat until you've done 5 hikes and the self-reflection exercises.


5) Say "hello" to the new relaxed, chilled-out you.


Hi, I'm Laurel. Over 20 years ago when I started hiking it had a profound impact on all areas of my life. I was shocked to see how it positively impacted my mood, career and even my love life.
Hiking has helped me through the difficult seasons of life - working 80-hours a week while doing a Master's degree, starting over after the end of a 10-year relationship, and owning a travel company during a pandemic. 
It's also brought me so much joy. I met my partner hiking in the Alps, get all my best biz ideas while hiking and have had life-changing conversations. Hiking has incredible gifts to offer each of us - if we are open to accepting them.
In 2010, I created Monkeys and Mountains Adventure Travel which has helped hundreds of thousands of hikers and travellers experience life-changing adventures. I've been featured in media including BBC Travel, BBC Earth, National Geographic, Forbes.
My goal is to help get you get the most of your time outdoors and teach you my Mountains to Mindfulness Method that can transform your life as it has mine.
You bring the mountains, I'll bring the mindfulness.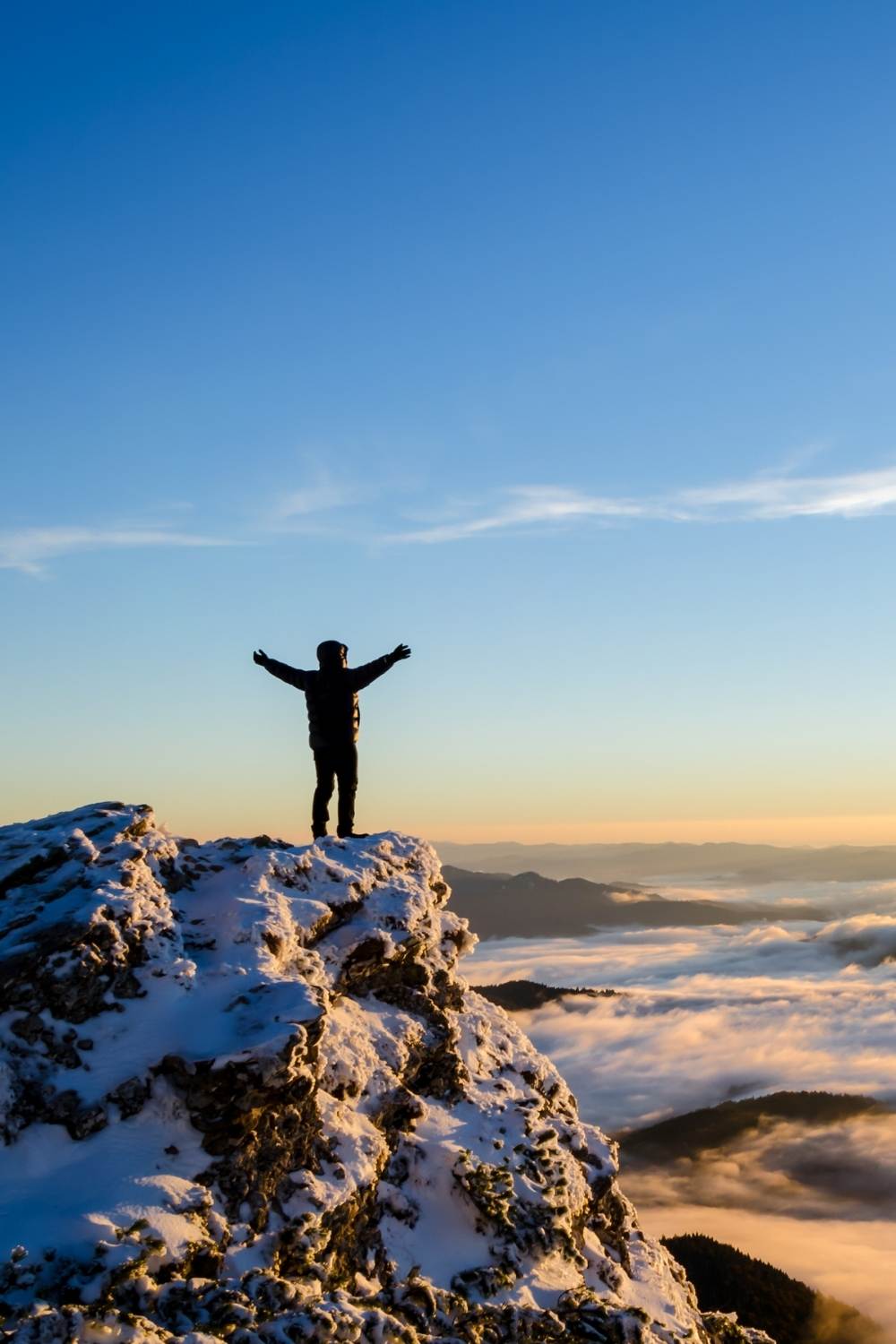 The "Mountains to Mindfulness Method" is for you if:
✅
Everything stresses you out. Forgetting to change your Zoom background to hide your laundry, can bring you to tears.


✅ You're so exhausted at the end of each day that you have a hard time following the plot of "The Bachelor".
✅ You're pretty sure that even your dog/cat/goldfish doesn't want to be around you because you're so snappy.


✅ You secretly wonder how everyone has time to bake bread or learn how to knit. Your idea of "winning" is taking a shower.
I'll help you go from numb to those
AMAZING" tingles you get from the top of a mountain - keep 'em until your next hike.

A stress-free & carefree you is just a few steps away.
FAQS
1) What's the structure of the workshop?
Do the 90-minute workshop at a time of your choosing (available anytime after March 19th)
Go for 5 hikes (or long walks) /walk and do the self-reflection exercises both when hiking and again off the mountain.
2) What fitness level is required?
You choose the level of your hikes, walks or other physical activity as long as it's in nature. This makes it ideal for people of all fitness levels, from beginners to experienced athletes.
3) I'm not a hiker, will I still benefit from this workshop?
Absolutely! While the workshop is designed with hikers in mind, it's also useful for walkers, runners, cyclists, and paddlers. As long as you're committed to doing a physical activity that you can do outdoors you'll benefit from it.
4) How long does the workshop take?
It takes 90-minutes to watch the videos and learn the Mountains to Mindfulness Method. I know you're busy, so it's designed to be quick.
Regarding your physical activity, you choose how long your hikes are.
5) When does the workshop start and finish?
You can start it anytime after March 12th. You can learn the Mountains to Mindfulness Method all at once or you can watch it in sections. Whatever is most convenient for you. It's designed to be done at your own pace, according to your schedule.